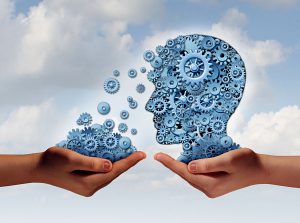 Today we consider the fourth important component of success, Specialized Knowledge.
There are 2 types of knowledge, General and Specialized.
You can learn lots of general knowledge from school and university, as well as from the media. However, apart from the professions such as medicine and law, many educational institutions historically did not supply the specific knowledge you need to succeed at any career or in business.
Whilst this situation has improved in recent decades, going to university can be a waste of time if you have no specific thing that you want to achieve. You can be very knowledgeable in philosophy, the arts and the various 'Studies' (such as Gender Studies) but they will not specifically equip you for the realities of life in the near or distant future.
The key to using knowledge successfully is to be able to select and organize the information you have learned and apply it to what you want to achieve.
For instance, there is a very popular YouTuber called Stefan Molyneux who presents himself as a philosopher. In its own right, many people would say that philosophy has no real practical use in the world.
Yet Molyneux is successful because he has learned how to apply his knowledge in the practical world, and indeed provide a valuable service to his followers. He has no funding from anyone except those who support his channel and from his book sales.
At the other end of the spectrum, there are plenty of individuals who had little or no schooling, but who went on to be millionaires and billionaires. These people obviously didn't need extensive higher education to be successful.
Henry Ford is such an example. He was born on a farm in Michigan and had a fairly minimal education. He certainly had no high school or university style education but he worked his way up in the engineering world of the 1890's to create the Ford Motor Company, one of the most successful automobile companies ever.
Once Ford was questioned in a court case about his so-called ignorance about what were considered basic facts, Ford retorted that if he really needed to know the answers to those questions he would call his underlings who would go about getting the information for him.
The point being, it's great to get a lot of information in your head about everything, but will it actually move you closer to achieving your goals?
Ford, of course, had the human resources to get the answer to anything that he cared to know, and only then, that which was essential to his success. He was successful because he acquired the specific knowledge needed to build an affordable automobile, and he then applied that knowledge.
If you want to be successful at something, it clearly pays to be knowledgeable about what you want to be successful at, and there are plenty of places you can go to get the information you need – after all, in the Internet age it's as near as your computer or phone. And the online world is rich – you can study all manner of courses online – even whole degrees if you want to.
However, one thing is important to note.  Even though there is a plethora of resources online, it's very easy to become overloaded with the information that is there, and in that process freeze out any progress you might make towards your success.
What is required at the outset is discipline in acquiring the knowledge. Determine exactly what you need to know, research the means and methods by which you can learn it, and then set out a definite study plan that includes the what, the how and the when of your studies. By when, I mean 1) at what time of the day or week will you do your study and 2) by what time will you have completed the course or other study to the point where it will be useful for your success.
It's never too late to learn. In this day and age, this is increasingly important as people are becoming redundant at what they were trained at even 10 years ago. In order to stay employable we need to constantly re-train and re-learn what we need to be successful in an ever-changing world.
The more you learn, they say that you are extending your life and combating degenerative diseases such as Alzheimer's.
My own grandmother started her studies with an Arts degree when she was in her 70's and finished it with a Master of Medical Science when she was in her mid 90's. She was as sharp then as she was when I first knew her.
So in summary, do educate yourself, but make sure it is that which specifically will serve your goals. Education for it's own sake can be of limited practical use, but that said, you never know how useful some pure knowledge sources can be in the future.
When I started my working life I had a general secondary (high school) education and specialized training for the field of Nuclear Medicine. But as time went on, the information that was highly specialized for my job was of no use for me outside of it.
As part of my broad education I had studied music – both the history of it and a specific instrument. Whilst I was discouraged from making it a career choice, as my initial career started to fade I called more and more upon other parts of my education to construct a new career for myself. Furthermore I took on new forms of education to hone in on exactly what I wanted.
This finally had its form as training as a Life Coach so that I can truly achieve my desire to help people themselves get the most out of their lives.